The Times Group's Brand Capital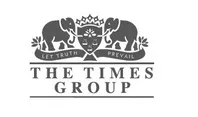 We are partnered with Brand Capital, the strategic investment arm of Bennett Coleman and Company Limited, commonly known as The Times Group. It is an honour to have entered this strategic partnership with India's biggest media conglomerate. This partnership facilitates our strategies for national level expansion, providing the required boost for effective brand building. The Times Group believes in our vision for education – making a difference in each child's learning experience by making it contextual, engaging, and enjoyable. We are happy to work together with them to touch as many children's lives as possible.

We have been part of the 10,000-women entrepreneurship programme run by NSRCEL in collaboration with Goldman Sachs. This partnership has given us academic rigour and opened wide networking possibilities. As part of the network, we can reach like-minded entrepreneurs all over India. This opportunity has been instrumental in facilitating learning within the entrepreneur community.
NumberNagar's Portfolio on NSRCEL Site