NumberNagar® learning Kits
Improve your child's Language Skills – reading, pronunciation, and spelling
Explore Learning Kits in 3 Simple Steps
2
Use the kit as per instructions.
3
Enrol for free Companion Course as applicable.
NumberNagar® Phonics Kit Experience
Why you should buy NumberNagar® Phonics – Kit? A parent's perspective
NumberNagar® Phonics Kit Testimonial – Ms. Mini Jayakumar
NumberNagar® Phonics Kit – Features and Learning Experience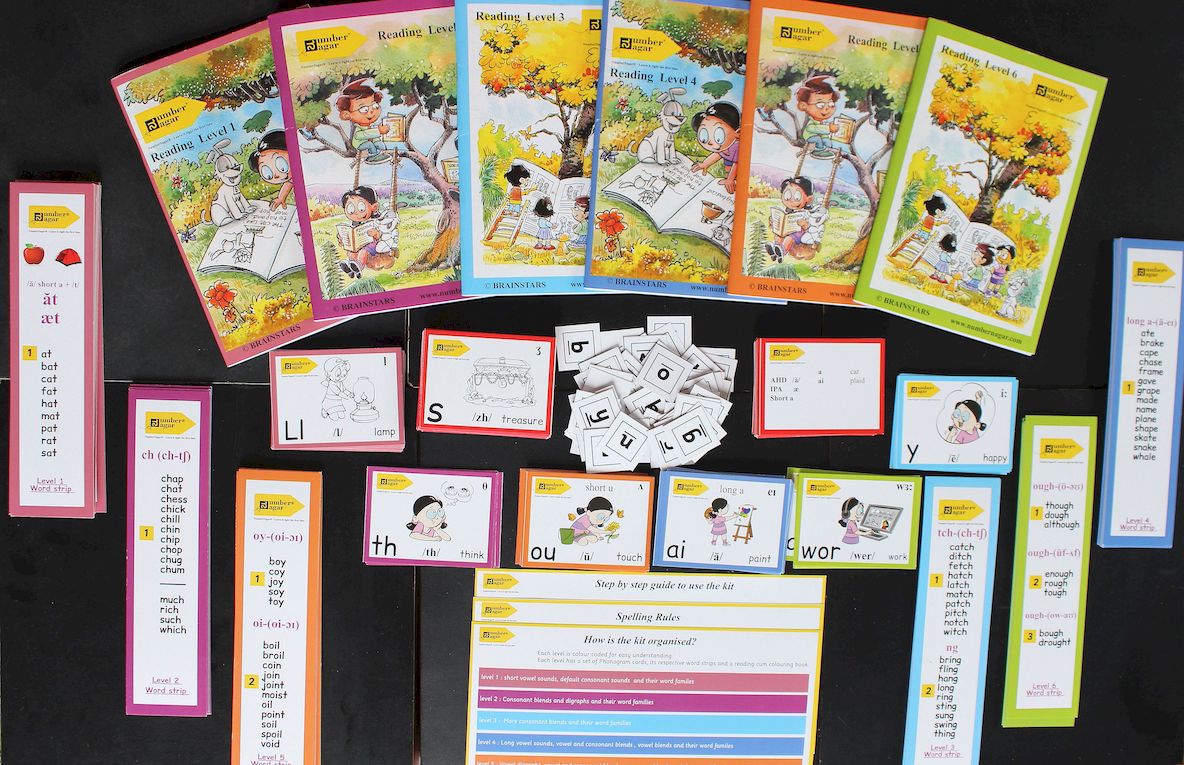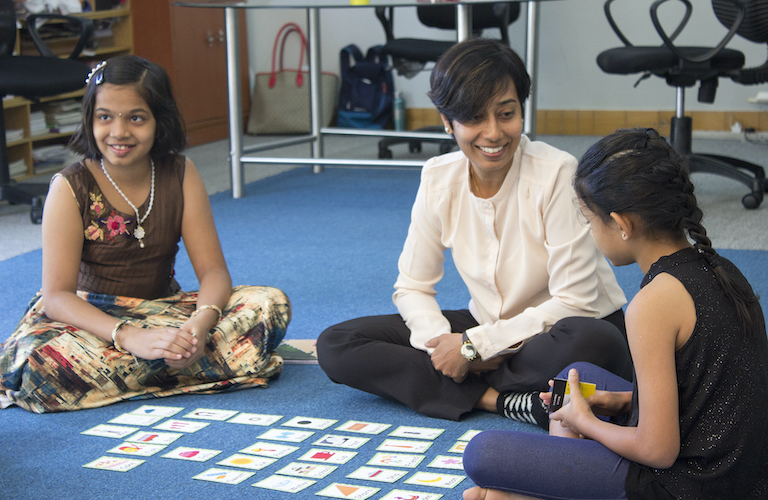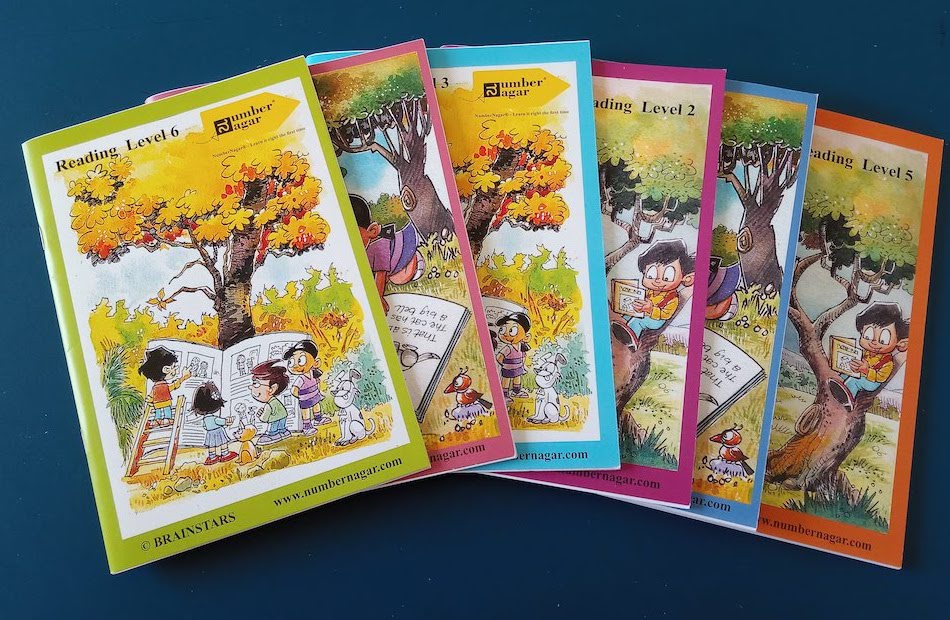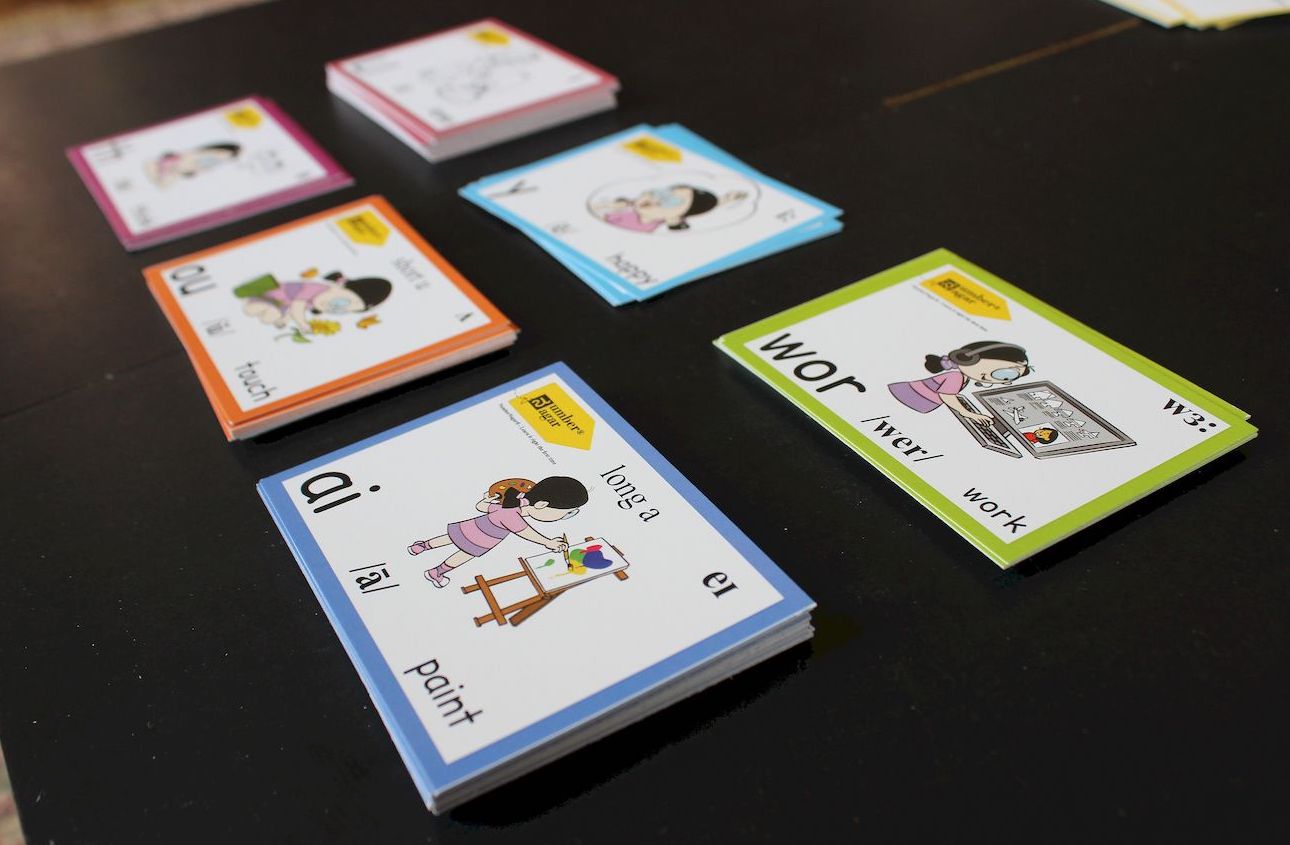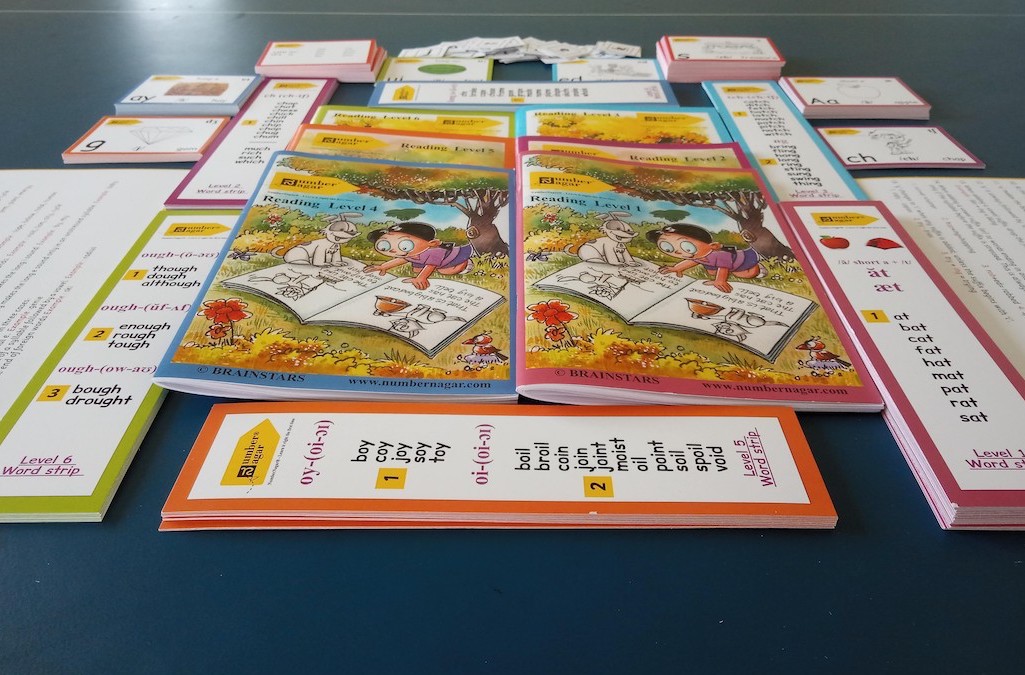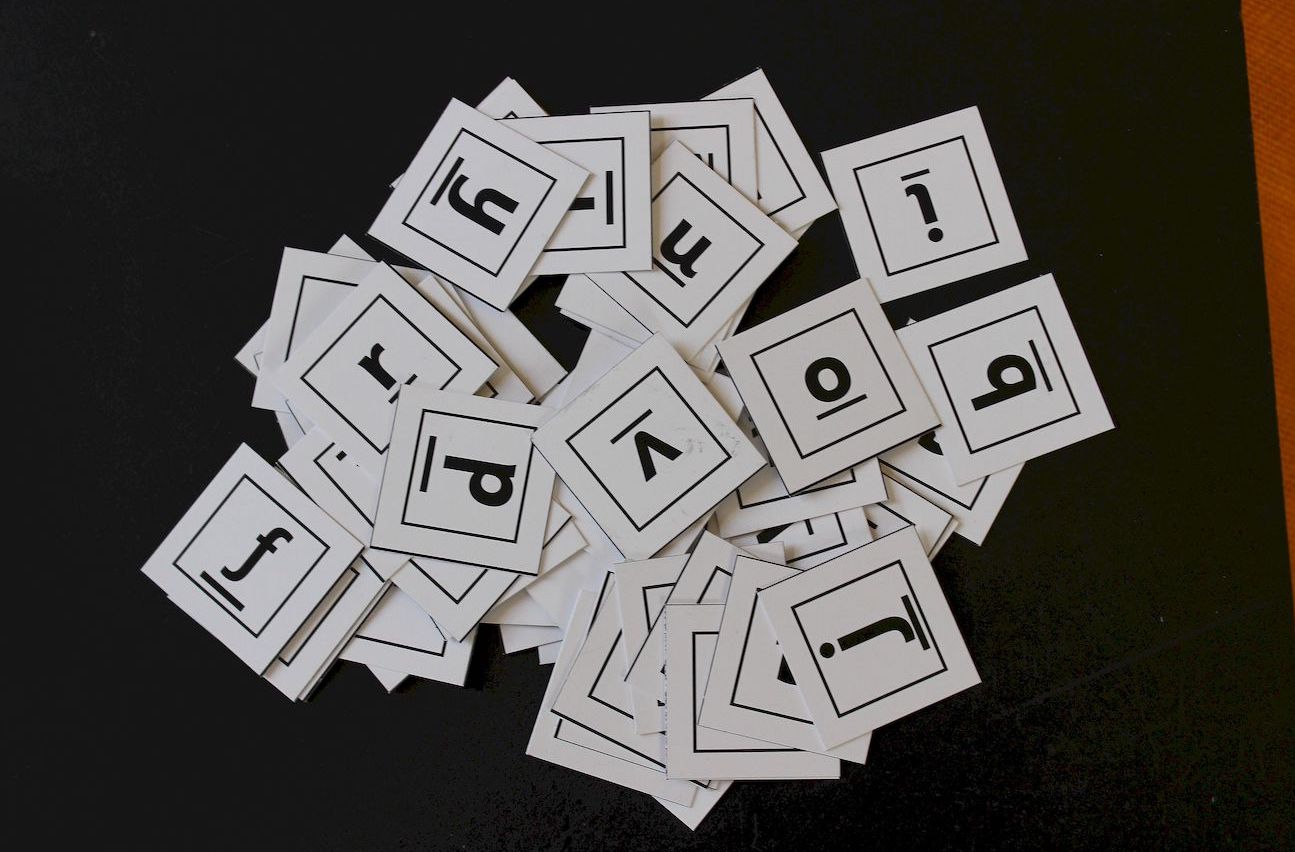 Phonics is a systematic method of teaching and learning to read a language by correlating sounds to letters and symbols
The key focus areas are pronunciation, spelling, and reading skills
The NumberNagar® Phonics kit can be used by children 3+ years of age with adult (teacher/parent) guidance and supervision
It can also be used by young adults (16+ years) and adults independently
The kit is an effective resource to teach phonics for beginners and phonics for kids
Learning through Phonics enhances phonemic awareness – the ability to hear, identify, and match letters and symbols to their appropriate sounds
Phonemic awareness develops the ability to identify and learn new words quickly. This in turn builds vocabulary.
A good vocabulary develops interest in reading and enhances reading ability and comprehension
An enjoyable reading habit makes language learning engaging and builds a strong foundation to learn other subjects
Learning via Phonics instils discipline of rigorous practice
If started at an early age, Phonics learning is a great investment not only for learning English but also for academic performance
NumberNagar® Phonics Method
The key focus areas of NumberNagar® Phonics Kit are pronunciation, spelling, and reading skills
The content is structured, and the learning approach is systematic
The learning resources are multi-sensory – flash cards, audio files, visual images, letter tiles, story books
Learning outcomes are incremental and practice-based to ensure mastery over fundamental concepts
Learners from a young age of 3 years to 10 years and above have been phenomenally impacted by learning in the NumberNagar® Phonics method
The kit is organised into 6 levels for systematic learning
Each level is colour coded for easy understanding
After level 6, there is a set of bonus phonograms and spelling alternatives
The content covers 50+ phonograms, 100+ word families, and 2000+ words

The kit includes:

Phonics flashcards: Phonograms: Levels 1 to 6 – Learn letter sounds A to Z and associate them with correct letter and letter combinations
Word strips: Levels 1 to 6 – Learn words from word lists systematically based on word families
Reading and colouring books: Levels 1 to 6 – Learn to identify words in sentences, and explore your creativity by colouring
Letter tiles: A to Z – Practise word spellings after learning new words
Spelling rules chart: Learn rules for spelling correctly
Instruction guide: Introduction and step by step guide to use the Phonics kit
Online companion course: Instruction guide and audio files for all phonogram sounds
Write to us at info@numbernagar.com or call us at +91 63612 02395 to get more details about the NumberNagar® English Phonics Kit.